A group of teenage boys in Caldwell, Idaho, stopped to care for an elderly man after they witnessed him fall down while he struggled with his walker.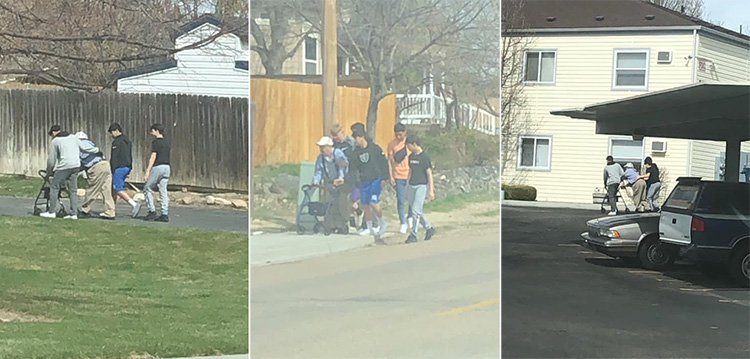 Victor Ornelas, Isaac Hernandez, Diego Ramirez, Devan Ornelas, and Josh Sorg were riding in the car to play basketball when they spotted the man fall down.
"I saw that he fell so I stepped on my brakes," Hernandez told KTVB.
"We parked and we all ran out. We picked him up and we asked if he was okay, he said he was fine," he said. "So we just kept walking with him. We said we were going to walk him all the way to his house. We…